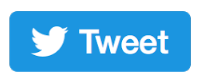 Just last week, eleven people attended a special Langham Preaching training event in Liberia. Attendees includes local trainers, who were being refreshed in how to lead seminars, and Preaching Club coordinators.
The participants were extremely grateful not only for the training, but also for a book pack that Langham Literature gave to each of them.
The titles received included Langham publications, such as the landmark 'Africa Bible Commentary', John Stott's 'The Preacher's Portrait' and Zambian pastor Conrad Mbewe's 'Pastoral Preaching'.
Great training
Matthew Gonkerwon, the coordinator for Langham Preaching in Liberia, said the training that he co-led was "great".
"Issues we discussed included the following: vision casting, preaching clubs growth, development and sustainability, from passage to sermon, challenges and praises."
Photos we have received from the training show the appreciation for the training and resources on the attendees' faces.
Watch one pastor express his gratitude for Langham: